Teriyaki Asian Sauce
$0.00
Craveable Chef Inspired Teriyaki Sauce & Marinade!
We partnered with real Chefs to create Asian restaurant flavor made with clean, authentic ingredients to make cooking at home easy and delicious. Fuel your curiosity, with soy-free Teriyaki Sauce & Marinade. Crafted with our premium small-batch Coconut Aminos then blended with authentic Asian ingredients like Organic Spices, Mirin, Rice Vinegar, and Ginger to create a classic Teriyaki flavor with a sweet, tangy complexity to add depth of flavor and a little chef magic to your meal!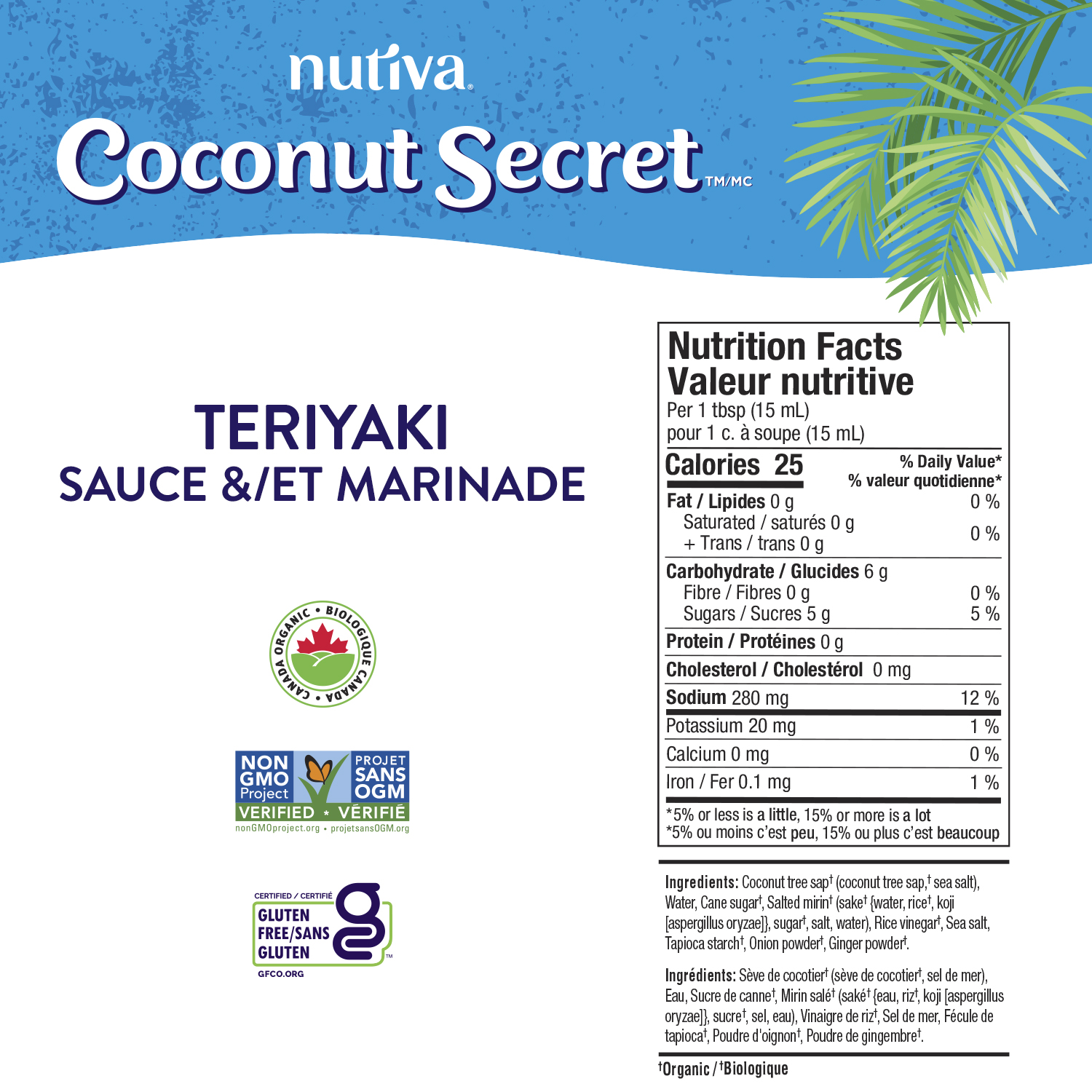 savory, sweet, umami and spice forward​
Delicious finishing sauce to add to the end of the cooking process, for stir-fry, glazing, marinading and more.
FAQs
What's the difference between Coconut Secret Teriyaki Aminos and Coconut Secret Teriyaki Asian Sauce?
Coconut Secret's new Teriyaki Asian Sauce is a thicker sauce with more complex flavor. The sauce can be used for cooking, finishing and marinating. Coconut Secret Teriyaki Aminos is a versatile seasoning sauce with a lighter and sweeter flavor, perfect for stir-fry, dipping and more. Both Teriyaki sauces are full of flavor and powered by our signature coconut aminos.
How are Coconut Secret Asian Sauces made?
The recipe starts with our small batch, fermented Coconut Aminos as a base (#1 ingredient). We blend more flavor and authentic Asian ingredients like, Organic Spices, Mirin, Vinegar, Sesame Seeds & Ginger. That's it! The sauces are free from soy, gums, artificial flavors and low in sugar & salt.
Are Coconut Secret Asian Sauces gluten-free?
Yes, Coconut Secret Asian Sauces are certified gluten-free.