Organic Plant Protein
$46.99
Our Organic Plant Protein is everything you want in a protein drink: high-protein, vegan, nutrient dense, non-GMO, gluten-free and grain-free, with no added sugar. Its smooth texture and clean flavor make it equally delicious blended with fruits and veggies or with water. Scoop. Shake. Enjoy. Then get on with your day. Available in vanilla and chocolate flavors.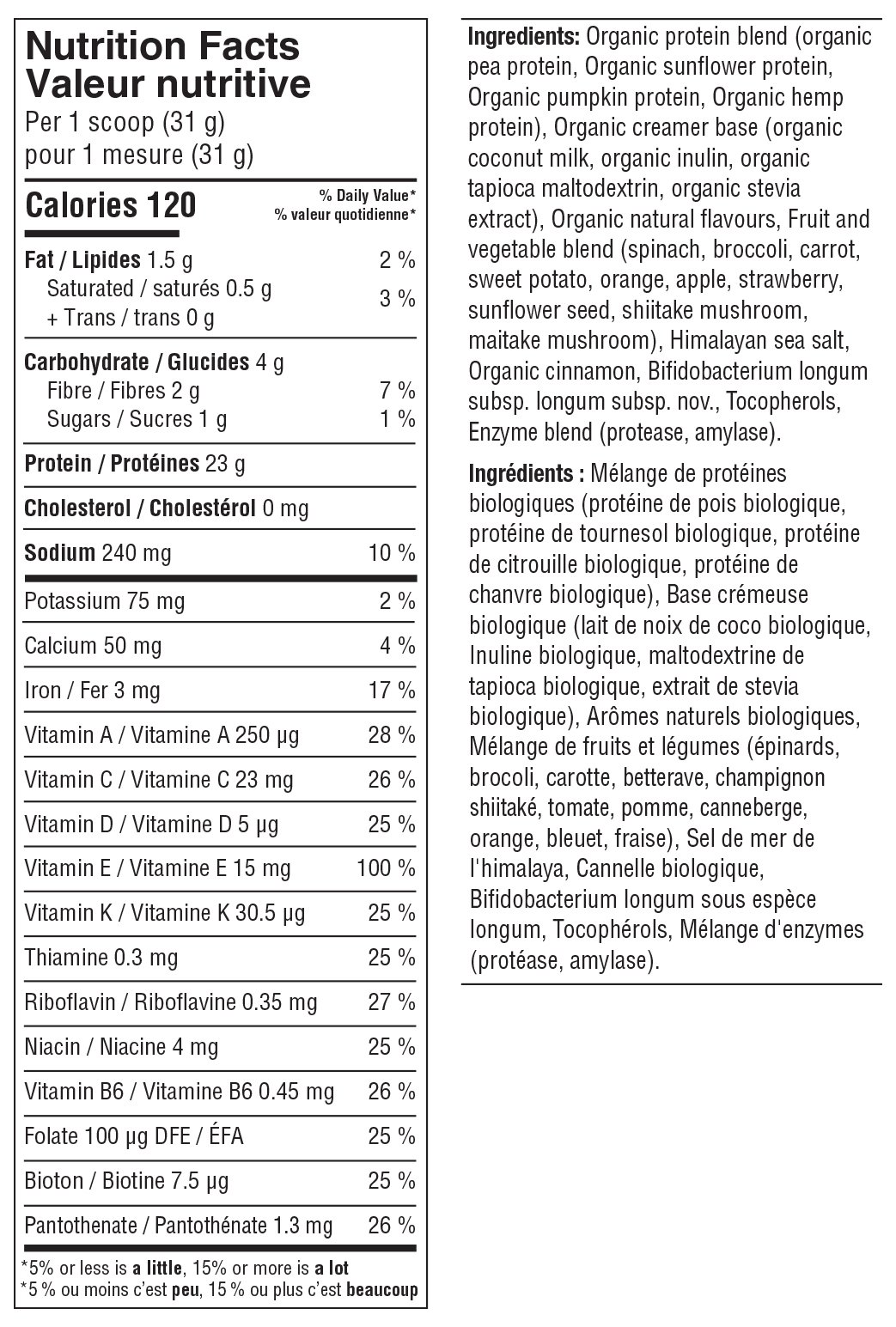 After opening, close lid tightly and store in a cool, dry place away from direct light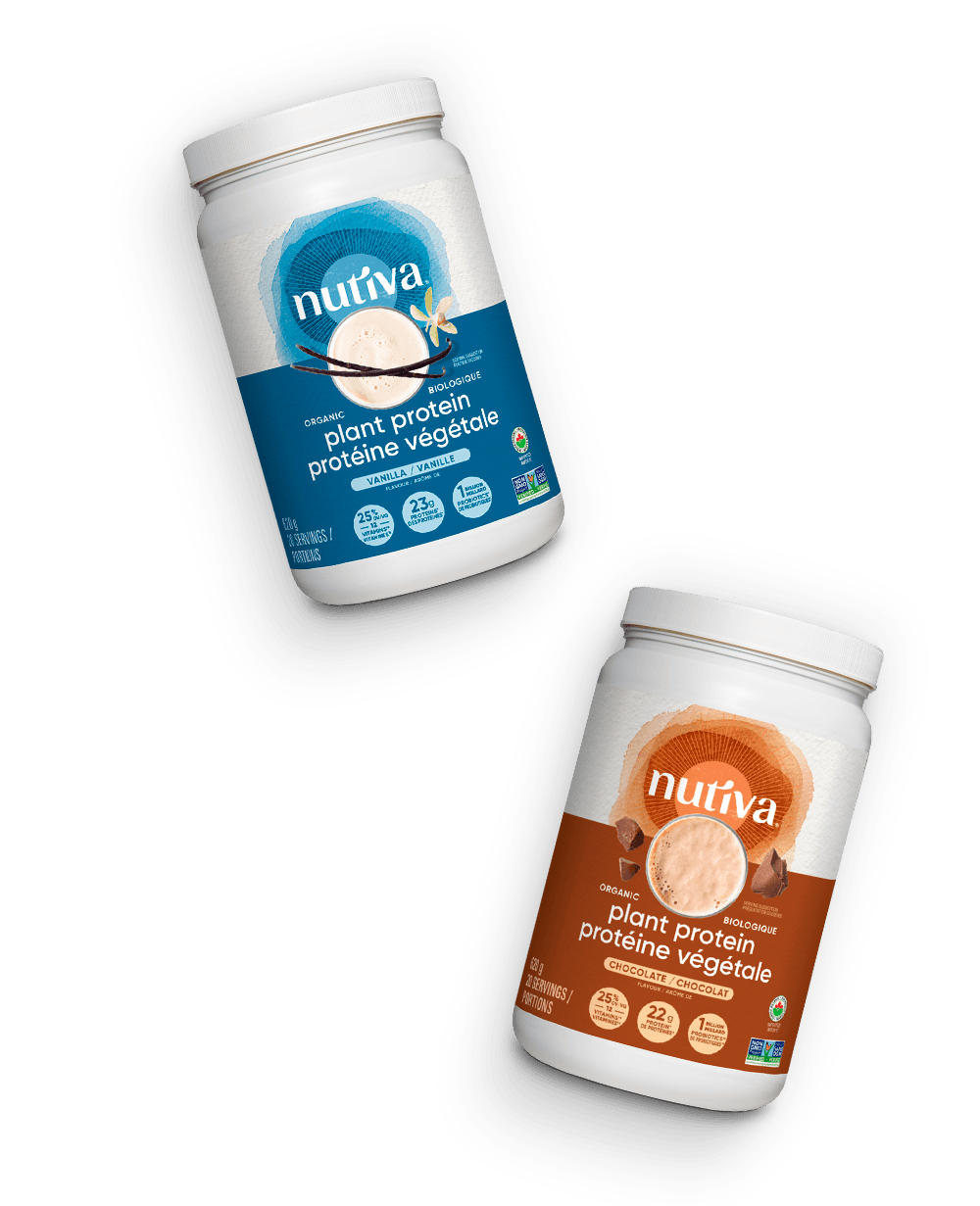 Plant protein, packed with power
Our Organic Protein offers a complete plant protein blend derived from pea, pumpkin, hemp, and sunflower. It's an excellent source of vitamins from fruits and vegetables. And it includes probiotics. It's made to taste great, without added sugar, gluten, soy, grain or wheat. It packs 23g of protein per serving in Vanilla flavor and 22g of protein in Chocolate flavor.
frequently asked questions
Are organic natural flavors and natural flavors the same?
No! The standards for organic natural flavors are much more stringent. Learn more about the organic difference here: https://bit.ly/2OgzBMC
Are Nutiva Organic Plant Protein Superfood Smoothies sold in BPA-free containers?
Yes, they are FDA approved food grade and certified non BPA, non BPS, with no phthalates.
How many servings are in a Nutiva Organic Plant Protein Superfood Smoothie container?
There are 20 one-scoop (31 gram) servings per container.