Organic Hazelnut Spread
$7.99 $5.99
Perfect for packing school lunches, delectable on toast, and great in smoothies! Nutiva's Organic Hazelnut Spreads contain 52% less sugar than the leading brand and offer rich, creamy spreadable indulgence that the whole family will love. Made from organic and sustainably sourced ingredients, you can feel good about this delicious treat. Our Organic Hazelnut Spreads come in Classic and Dark flavors for chocolate lovers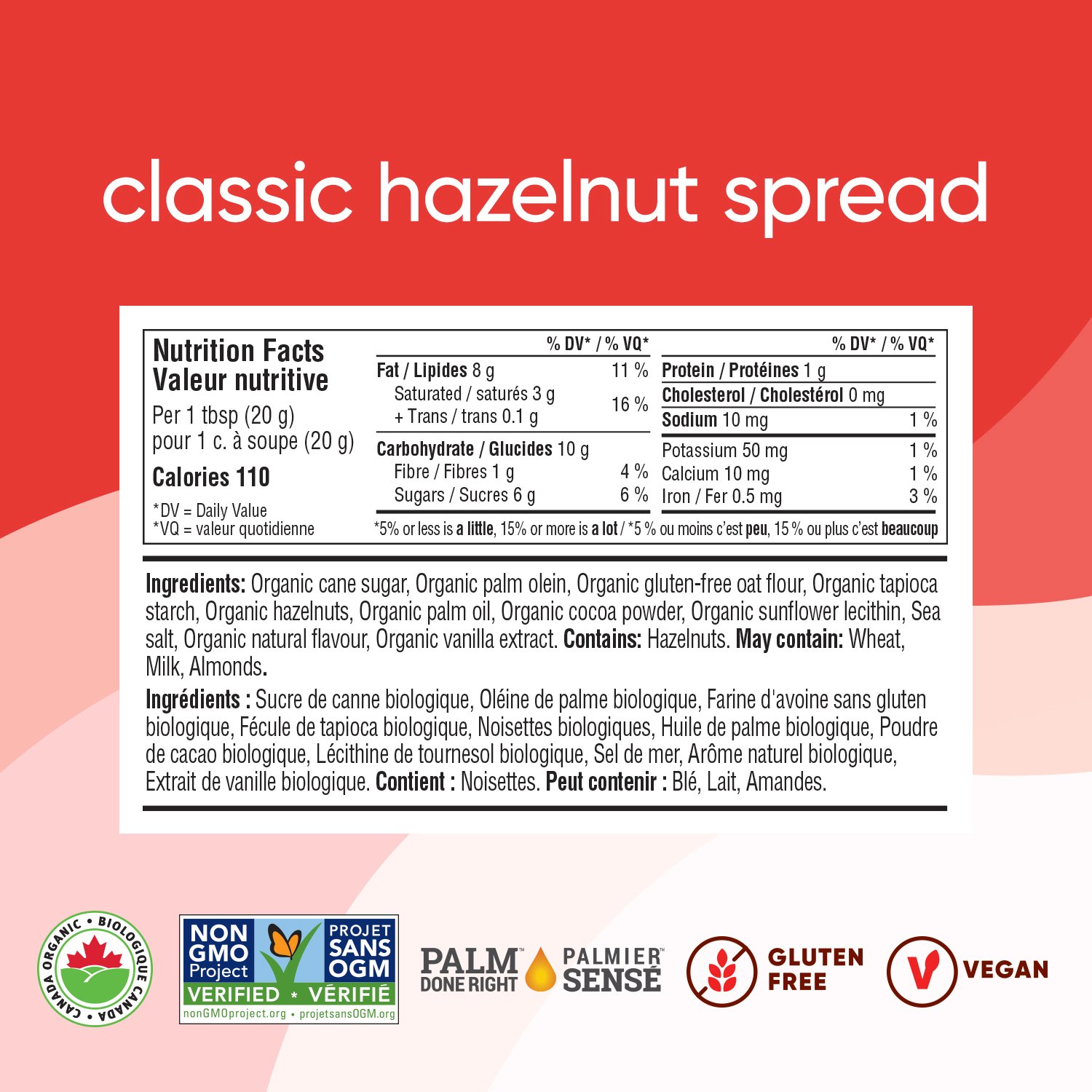 For best results, do not refrigerate. If product separates, stir to blend.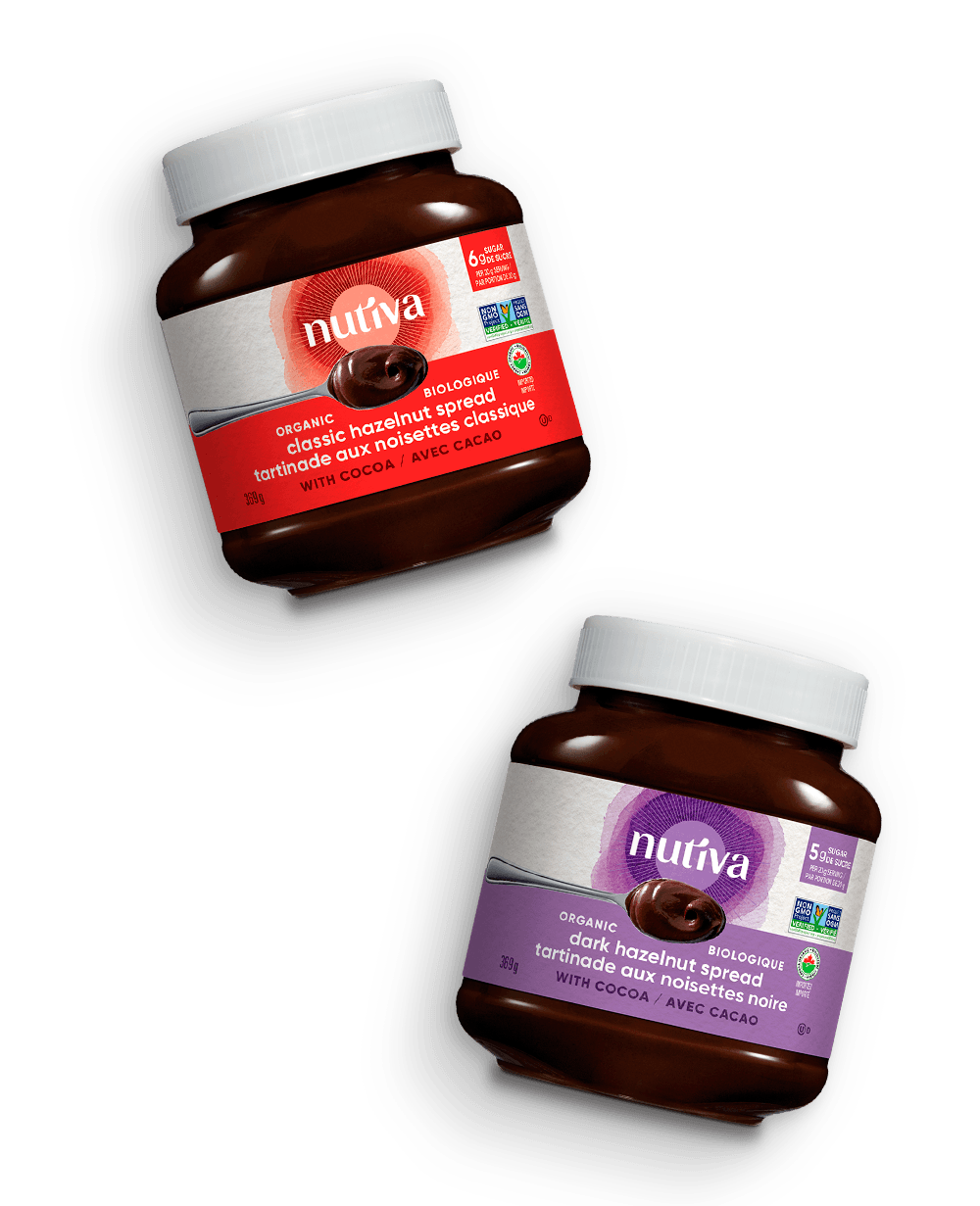 Less Sugar, More Reasons to Spread
Our Organic Hazelnut Spreads are great for pairing with fruit, adding to smoothies or simply spreading on toast. Add to lunches or bring on a hike for that needed energy boost. All that goodness, with over 50% less sugar than the leading brand.
frequently asked questions
Are Nutiva Organic Hazelnut Spreads Vegan? Why does it read "May contain traces of milk solids" on the ingredient list?
Our Organic Hazelnut Spread is Certified Vegan, as are all ingredients. However, there may be non-vegan ingredients handled in the same production facility. This statement is intended for people with severe allergies where even traces of cross-contamination could threaten their lives. For further clarification, please visit the Vegan Certification website FAQ section, click here
What is the shelf life of Nutiva Organic Hazelnut Spreads?
The shelf life is 18 months from the date it has been packed in our facilities.
What are the yellow dots sometimes seen in Nutiva Organic Hazelnut Spreads?
This is due to the red palm oil in the product. It contains a naturally occurring fat called stearin. Stearin solidifies at cooler temperatures and will melt when heated. In cooler weather, place the jar in hot water for 10-15 minutes with the lid screwed on tightly to prevent water from getting in it. This will warm the hazelnut spread so you can stir it and reincorporate the stearin into the spread.