instructions
1. Preheat oven to 425 degrees.
2. In a mixing bowl add all oils and sugar.
3. With an electric hand mixer whip until well combined.
4. Add eggs and whip till fluffy.
5. Add all flours and the Hazelnut Spread, and whip another 2 minutes or so.
6. So the cake comes out easily, spread about a teaspoon or so of oil in each ramekin.
7. Then, sprinkle a pinch of coconut sugar in each ramekin.
8. Pour half the batter into each ramekin.
9. Set on a cookie sheet and place on the top rack in the oven.
10. Bake for 11-12 minutes.
If you're looking for a simple dark and decadent dessert, our Chocolate Lava Cake has come at the perfect time.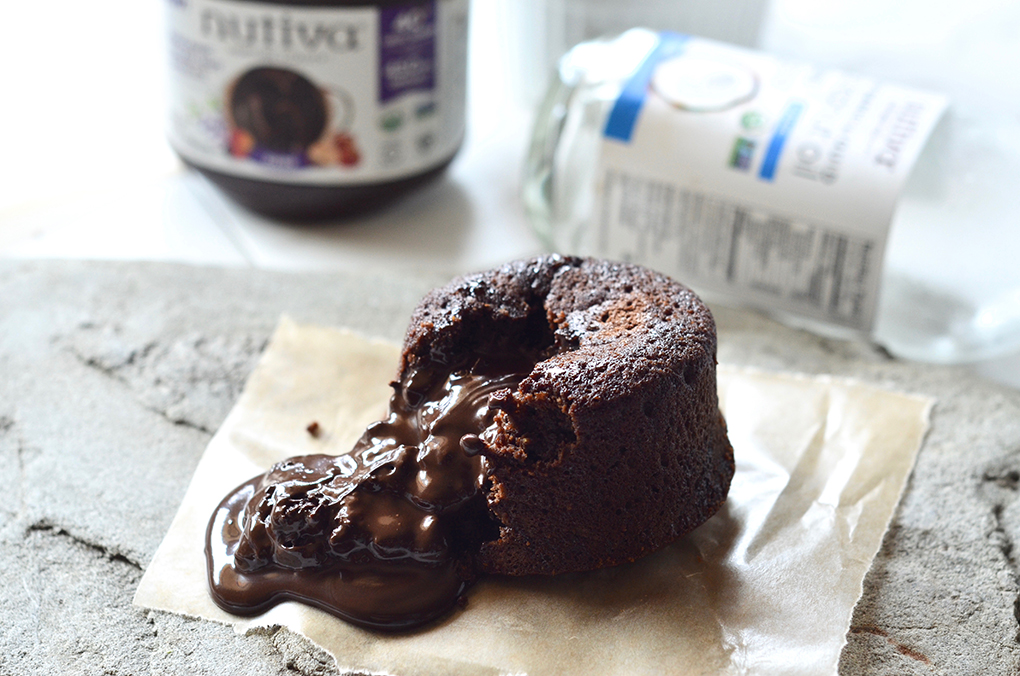 Trying to melt a stressed mind? Grab a fork and break into one of these yum cakes.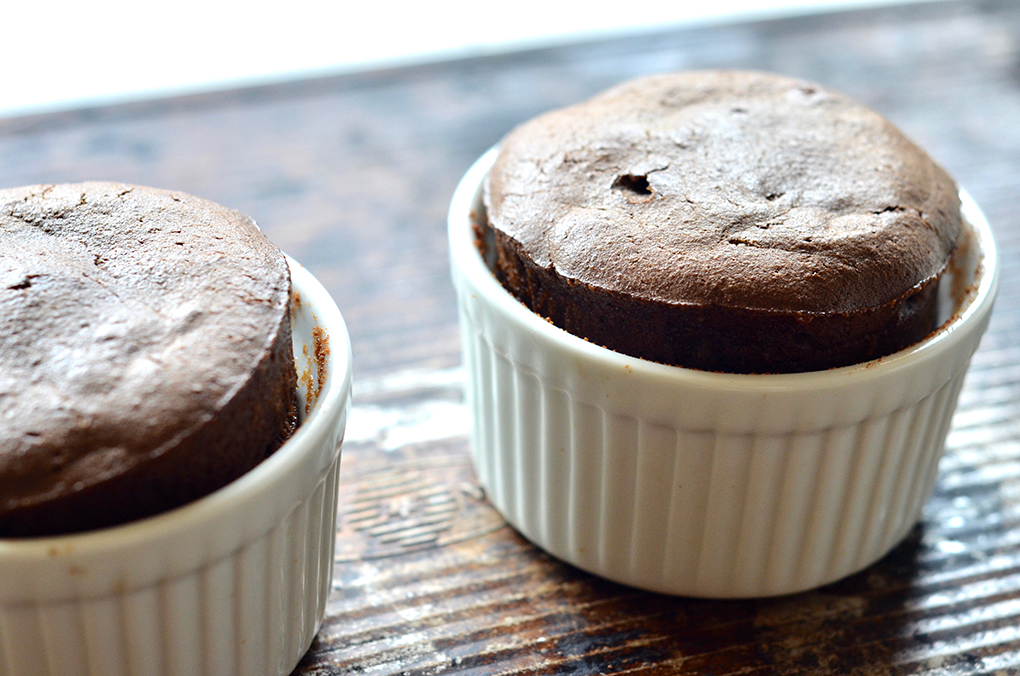 With ingredients like various flours, Nutiva Organic Coconut Oil with Buttery Flavor, and (of course) Nutiva Organic Dark Chocolate Hazelnut Spread, this dessert will not disappoint.
Chocolate Lava Cake
Click HERE to save this recipe for later.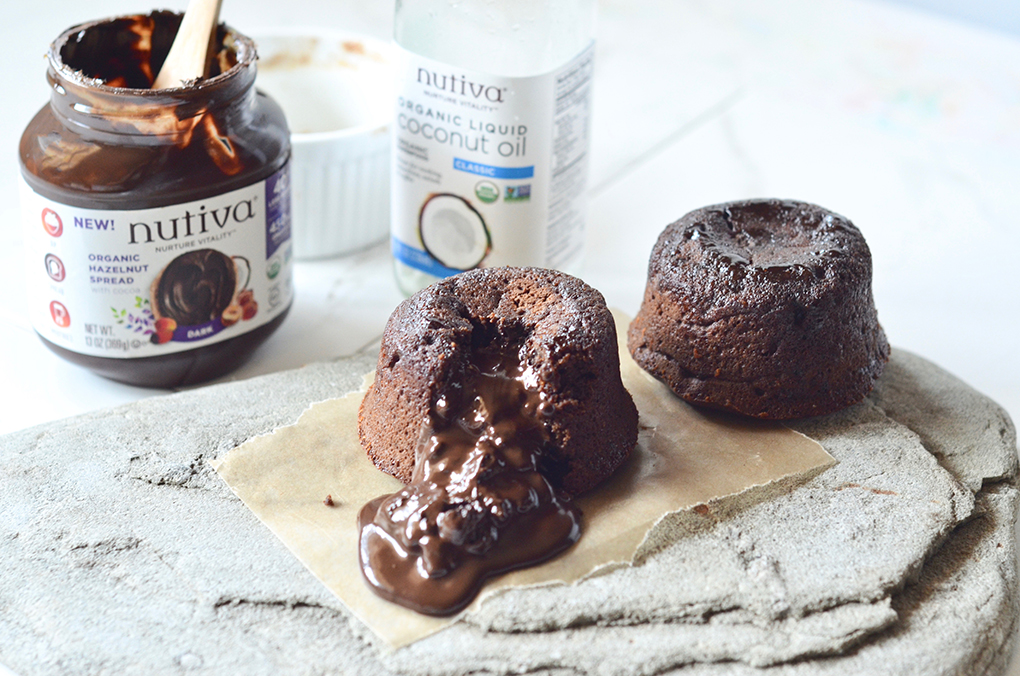 Looking for more desserts to satisfy that chocolate craving? Try a Chocolate Peanut Butter Milkshake, Chocolate Hazelnut Brownies, Four Ingredient Silky Chocolate Mousse, or Chocolate Chia Pudding Parfait. Still not enough? We have a free Chocolate Hazelnut Spread Complete Recipe Guide available.
Tell us in the comments what your favorite chocolate dessert of all time is!