Topped like a rose bud and infused with a touch of rose water, this dessert would make a perfect addition to a Sunday brunch.
ingredients
Sliced Topping
2-3 firm, but ripe peaches, halved, stones removed
2 Tbsp lemon juice
Pastry
Chia Jam Filling
1 ½ pounds mixed stone fruit (peaches, nectarines, apricots or plums)
1 Tbsp organic coconut sugar
½ lime or lemon, juice
1 ½ Tbsp rose water
2 Tbsp Organic Chia Seed
3 Tbsp Organic Coconut Manna
instructions
1. Preheat the oven to 350 degrees
2. Lightly grease a 9-inch spring form tin and line the base with parchment paper.
Pastry Instructions
1. Put the dates in a food processor, and pulse until a sticky paste forms. Add the shortening and liquid coconut oil, then pulse for another 30 seconds or so until a thick paste forms.
2. Transfer to a bowl and add the egg yolks. Whisk until combined.
3. Add all three flours and salt and stir until well combined. Spoon the dough into the spring form pan and press with fingers until evenly spread and there is about 1 ½ high crust around the sides.
4. Bake for 35-40 minutes or until golden.
5. Remove the pastry crust from the oven, and let it cool for 5-10 minutes before transferring onto a serving plate.
Filling Instructions
1. Chop the stone fruit loosely and place in a saucepan with the coconut sugar.
2. Cover with a lid, and cook over low to medium heat for 10-15 minutes.
3. Add the rose water.
4. Using a food processor, blend the cooked fruit until a smooth puree forms.
5. Add the chia seeds and set aside. The chia seeds will soak up the juices and it will become thicker. Add 2 tablespoons of coconut manna and mix again.
6. Use a mandolin and cut the peaches into thin slices, then place in a bowl and cover with lemon juice and water to minimize browning.
7. Pour in the chia jam-filling and drizzle on another tablespoon of coconut manna.
8. To decorate with the peach slices, lay them side by side starting from the outside and working into the center. At this point, stand the slices upwards to create a rose like center.
9. To set, cover and chill for 30 minutes (optional).
10. Serve with a drizzle more of coconut manna or ice cream.
Quick! Grab a fork and dig into this Stone Fruit Tart.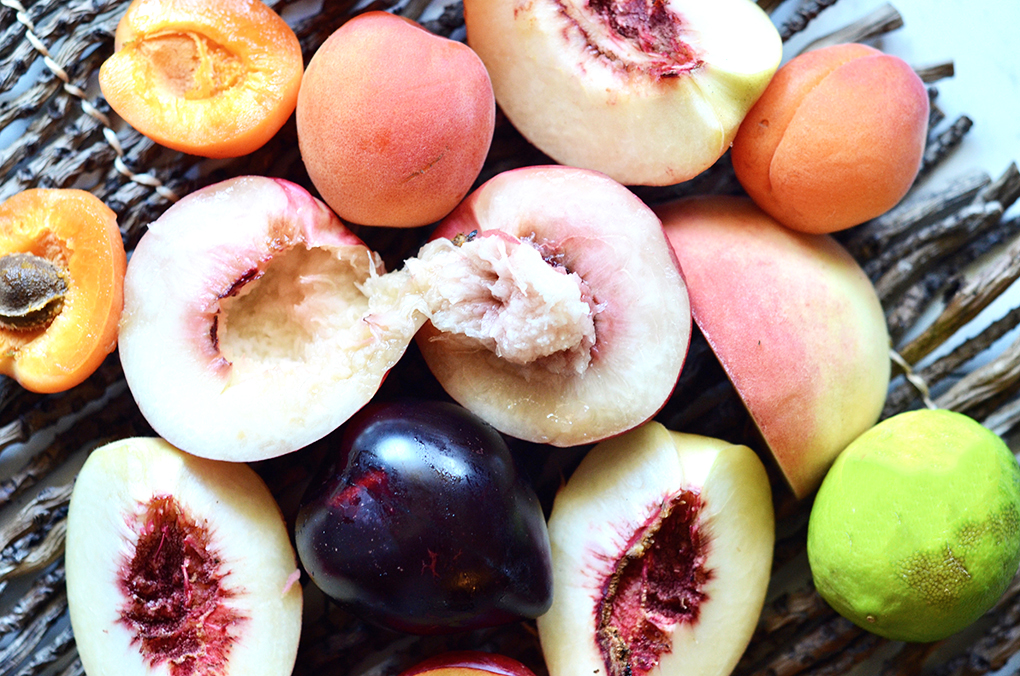 Inspired by long summer days and juicy sweet baby kisses, this is a simple chia jam-filled tart.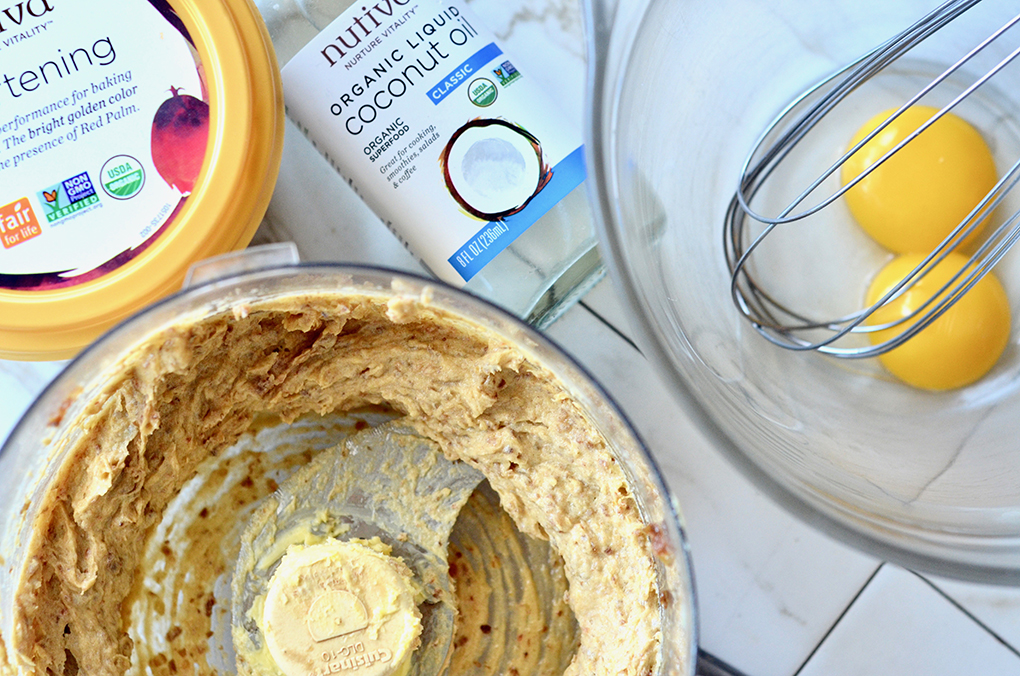 Topped like a rose bud and infused with a touch of rose water, this dessert would make a perfect addition to a Sunday brunch.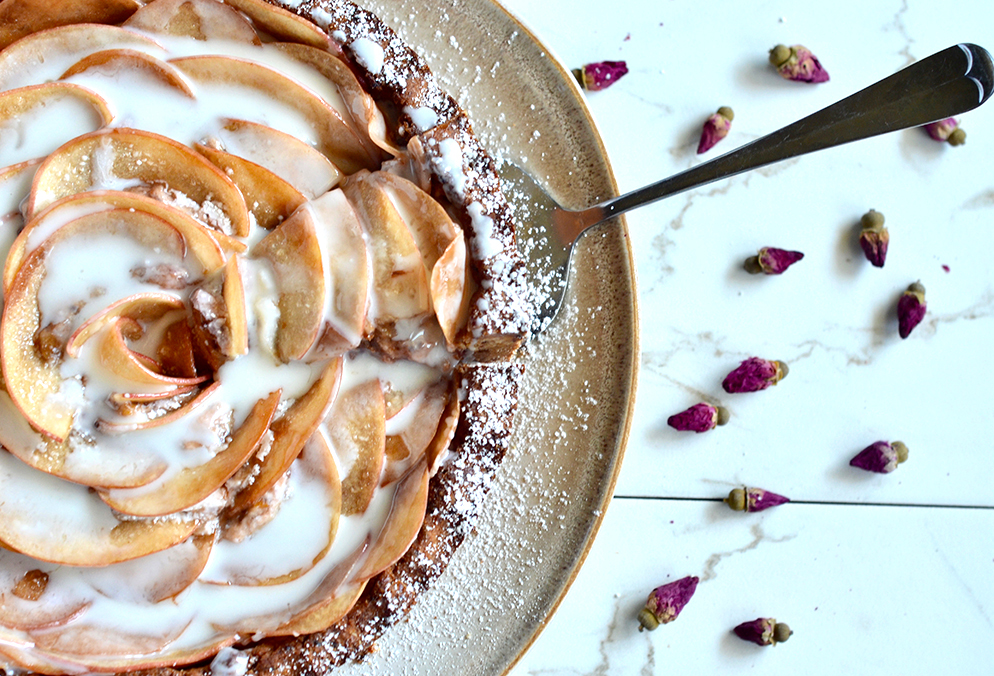 Stone Fruit Tart
Click HERE to save this recipe for later.
The Stone Fruit Tart would pair perfectly with an Iced MCT Oil Coffee or Honeysuckle Horchata.