A sugar-free, gluten free, dairy free, Vegetarian and ketogenic recipe for bite-sized snack and dessert.
instructions
1. Line a muffin tin with 6 cupcake liners, and set the tin aside.
2. Measure then melt manna via any method preferred.
3. Place manna, MCT Oil, peppermint extract, monk fruit, and salt in a small bowl and stir by hand until all pieces are completely blended together.
4. Little-by-little, add in the green food coloring until shade of green desired appears.
5. Pour mixture evenly into the 6 cupcake liners.
6. Place in freezer for at least 30 minutes.
7. Remove, and enjoy.
We dare you to stop after eating just one of these Peppermint Keto Cups.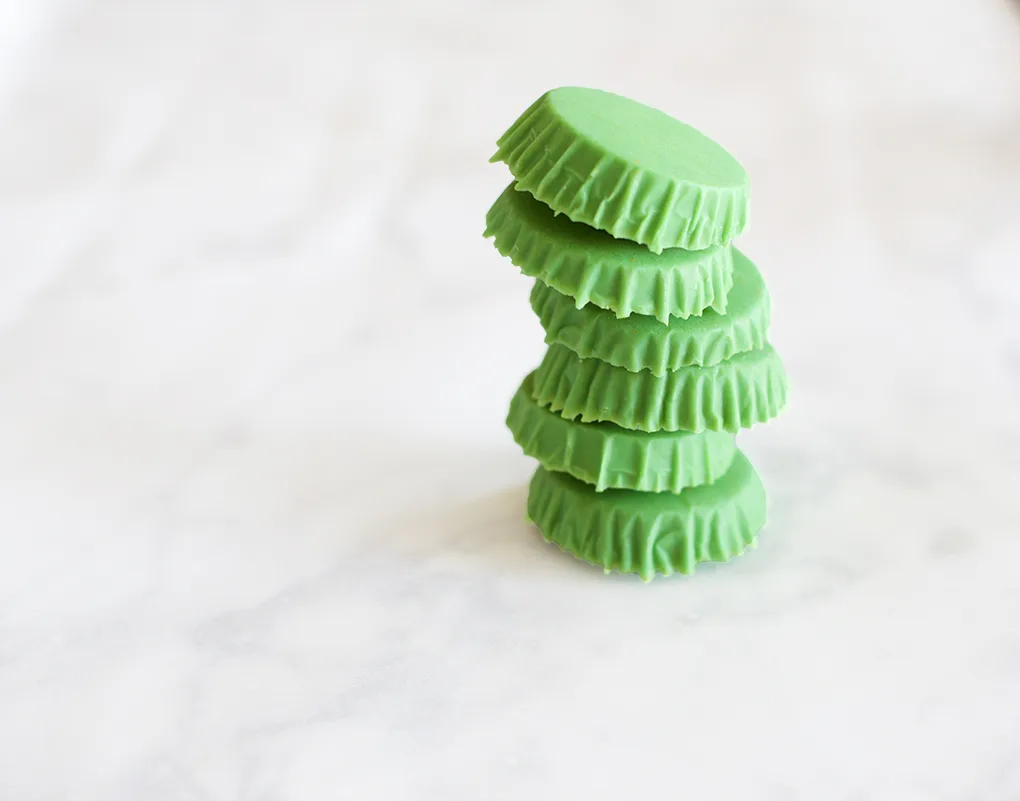 Whether you do or don't follow a ketogenic diet, you can be sure that these will satisfy any dessert-like craving.
But if you do follow a ketogenic diet and still find yourself craving a sweet treat from time-to-time, these Peppermint Keto Cups are the answer.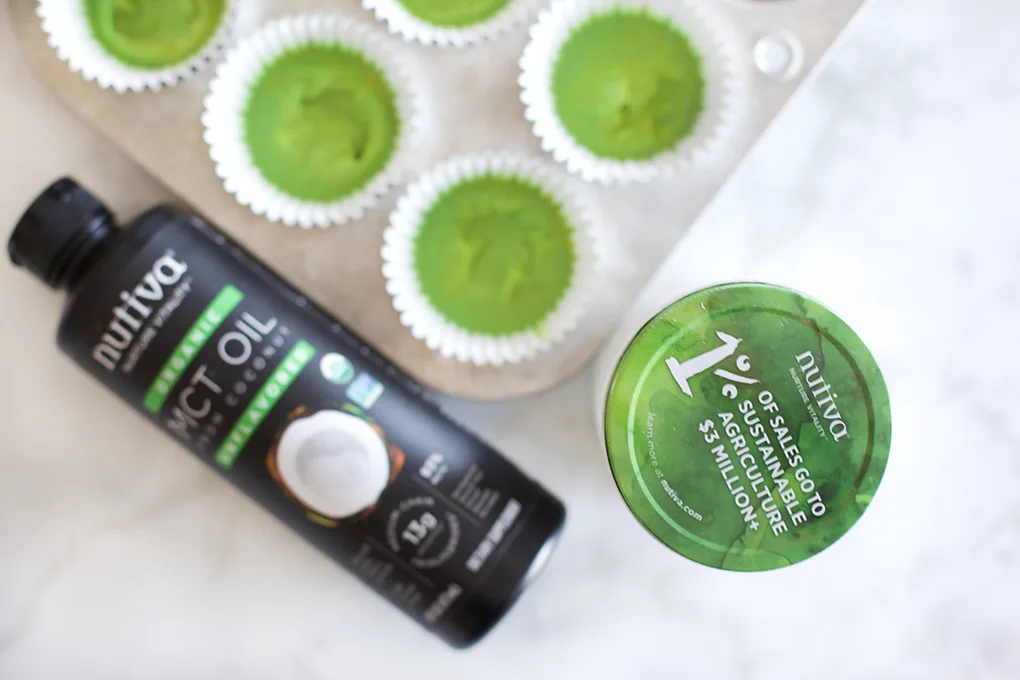 We recently put together a post called, "A Complete Vegetarian Guide to the Ketogenic Diet." The Peppermint Keto Cups fit perfectly with everything described in this guide:
low carb
high fat
non-dairy
gluten-free
vegetarian (these are actually 100% Vegan)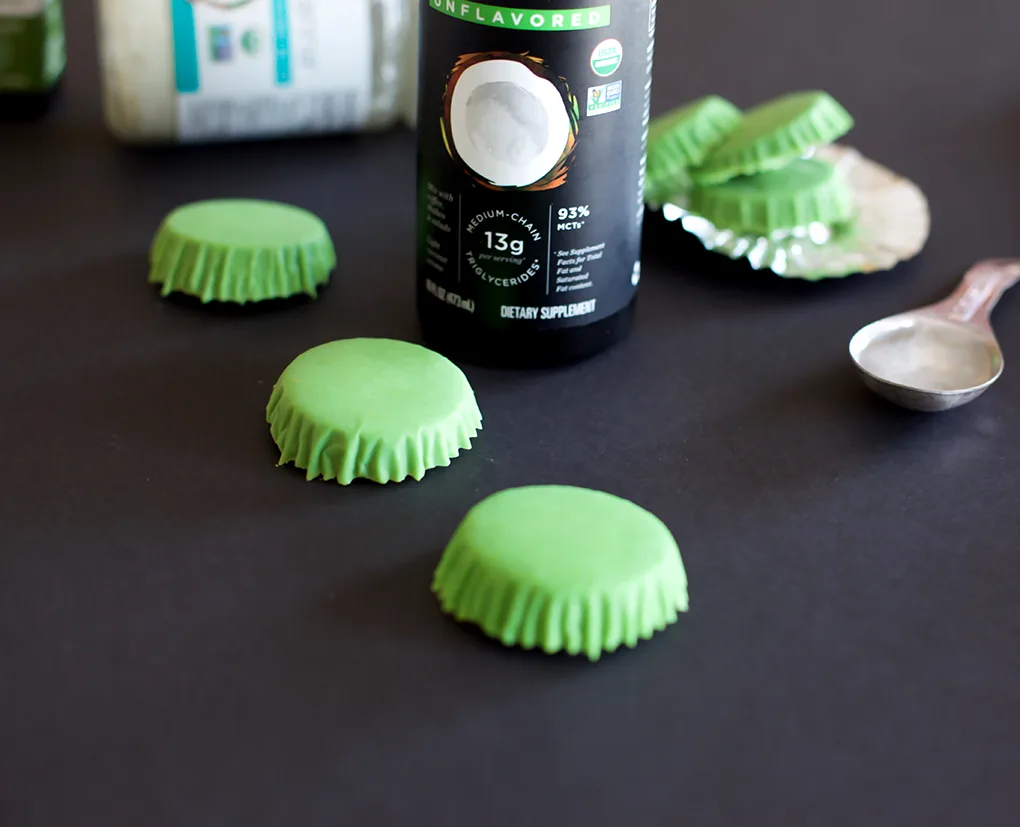 The Peppermint Keto Cups are a no-bake, ultra-simple recipe that you can put together in just a few minutes. They use only a few key ingredients (and a few miscellaneous).
These ingredients include (+ click HERE to save them for later):
Organic Coconut Manna (Grab the Complete Guide to Coconut Manna)
Organic MCT Oil (Nutiva has The World's First Certified Organic MCT Oil)
peppermint extract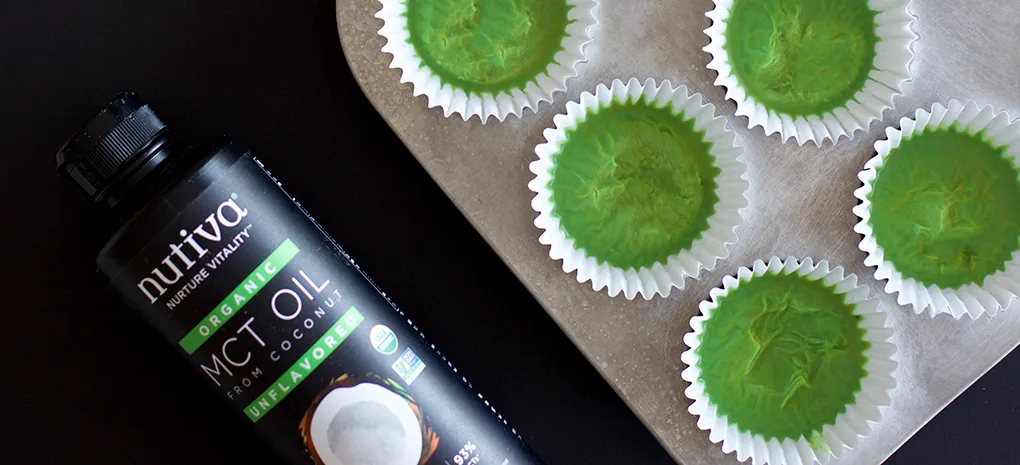 Ready to dig into these incredible, sugar-free, keto snack and dessert Peppermint Keto Cups?
Click HERE to save this recipe for later
Looking for another similar recipe? Try our Paleo Coconut Butter Bites.