A simple, no-bake Peanut Butter Fudge recipe.
ingredients
1 ½ cup peanut butter (or nut butter of choice)
1 cup Nutiva Organic Virgin Coconut Oil, softened Organic Virgin Coconut Oil
1 Tbsp + 1 tsp vanilla extract
¼ cup cocoa powder
3 Tbsp raw honey
instructions
1. You can make this recipe in a pan, or make bite-size pieces by using mini-cupcake liners. If you want to simply make a large pan, line a 7×7″ pan with parchment paper. Cut the parchment paper so that it's about 1 inch longer on all sides of the pan. If you want to make bite-size pieces, grab 34-40 mini cupcake liners and double line them to make a total of 17-20 pieces.
2. Place all ingredients in a food processor.
3. Blend until all ingredients have completely mixed together, scraping down the sides as needed (2-4 minutes).
4. Pour mixture into pan or mini cupcake liners.
5. Place in freezer until ready to serve. (They will be ready in 30 minutes or less.)
6. Note: These cannot be left out at room temperature for any extended period of time. Serve directly from freezer or refrigerator. Otherwise, they will melt.
This is the best (and easiest) peanut butter fudge ever.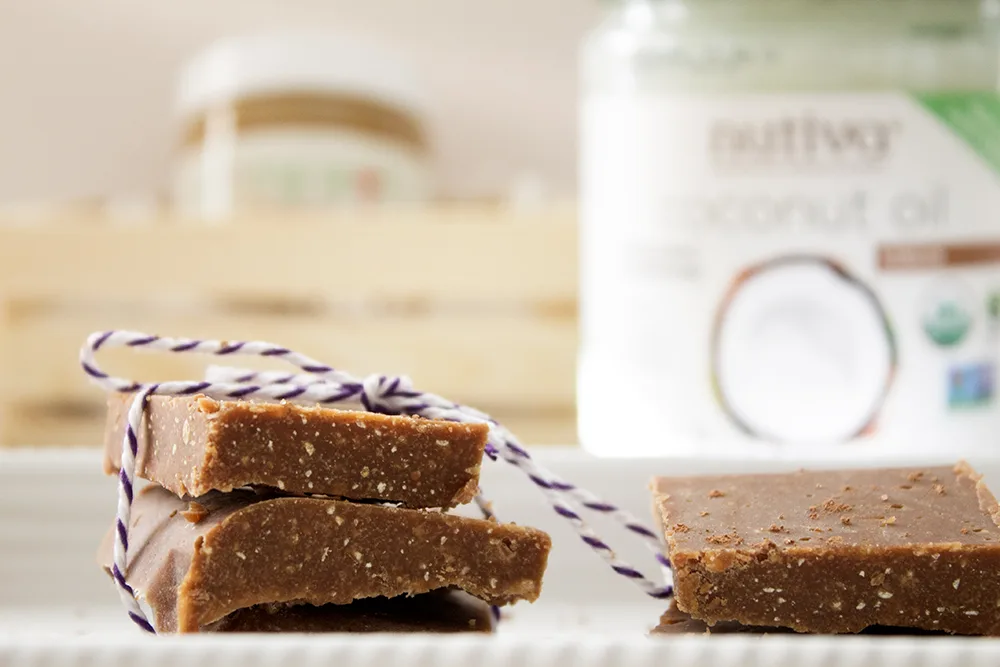 There is something about fudge that screams holiday season. Have you ever gone a holiday without a bite of fudge? Probably not.
But this holiday, you can make your own fudge with minimal ingredients, yet full of fudge-like flavor.
You only need a handful of simple ingredients to get started, and even though this is a Peanut Butter Fudge recipe, you can easily swap the peanut butter for any other nut butter of choice. In fact, you can even make your own nut butter to infuse in this recipe. Click HERE to grab our guide on how to make your own nut butters.
Peanut Butter Fudge
Click HERE to save this recipe for later.