ingredients
1.5 cups frozen peach
1 cup yogurt (skip or use coconut yogurt for Vegan-friendly version)
1 cup milk of choice
1 tablespoon Maple syrup
1/2 teaspoon vanilla
1 tablespoon Organic MCT Oil
pinch of cinnamon (to sprinkle on at the end)
instructions
1. Place all ingredients except the cinnamon into a blender.
2. Blend on high until a smooth texture is reached.
3. Pour into 1-2 glasses, and sprinkle with cinnamon.
A Peach Smoothie for you today because you know what they say about life and peaches, right?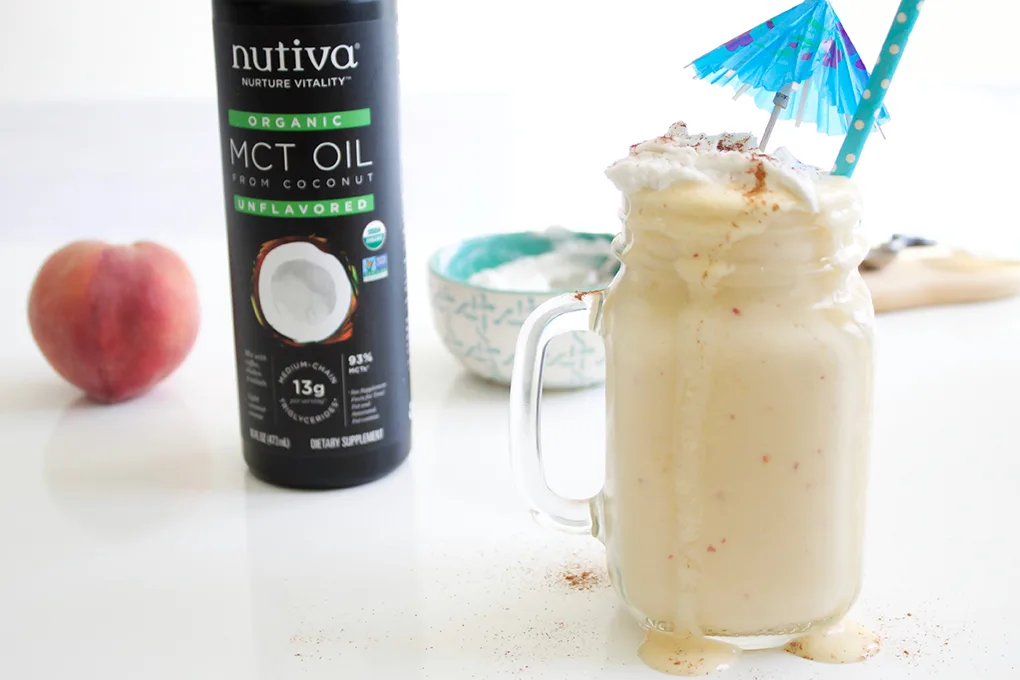 Life's a peach. So we wanted to celebrate life and peaches with the perfect Peach Smoothie.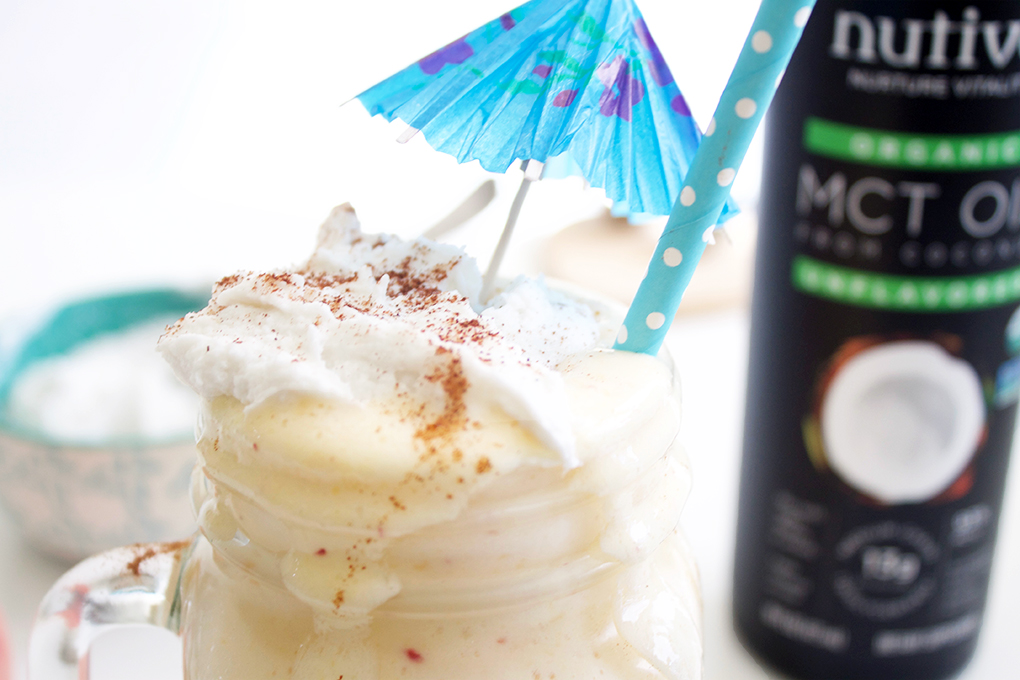 This perfect Peach Smoothie was made with frozen peaches and yogurt to make it thick and creamy (it can easily be made Vegan by using a non-dairy yogurt).
We lightly sweetened it with Maple syrup and vanilla, and then added a boost (13g) of medium-chain triglycerides with the Nutiva Organic MCT Oil.


At the end, we topped it with a pinch of cinnamon and our Vegan Whipped Cream that Nutiva friends and fans have been swooning over.
This is a Peach Smoothie unlike any you've ever had before, and once you make it once you'll see what we're talking about!
Make note: If you try this smoothie and love it, you can also turn it into popsicles by simply pouring the smoothie mixture into popsicle holders and freezing. A fun, summer treat!
Click HERE to save this quick video tutorial for later.
Click HERE to save this recipe for later.

Interested in more smoothie recipes? How about a Strawberry Pina Colada Smoothie? Or a Berry Almond Smoothie? Maybe you're more interested in a Smoothie Bowl? Check out the Dragon Fruit Smoothie Bowl and our tutorial on How to Build the Best Smoothie Bowl!