ingredients
        16 ounces Rotini noodles (we used 2 boxes of Ancient Harvest Gluten-Free Organic Supergrain Pasta)
        1 pint Cherry tomatoes, halved
        6 ounce can Black olives, pitted and halved
        1 large cucumber, deskinned and chopped
        8-ounce Mozzarella pearl balls
        1/2 cup Organic Liquid Coconut Oil
        1/4 cup White Wine Vinegar
        salt, to taste
        pepper, to taste
        basil, as desired
instructions
1. Cook noodles according to package, then rinse, drain, and place in a large bowl.
2. Add coconut oil with garlic and white wine vinegar to the noodles, then stir until completely mixed together.
3. Toss in the tomatoes, olives, cucumbers, and Mozzarella pearls. Stir.
4. Add salt and pepper until desired taste is reached.
5. Sprinkle with basil.
6. Serve.
What would summer be without a massive Greek Summer Pasta Salad?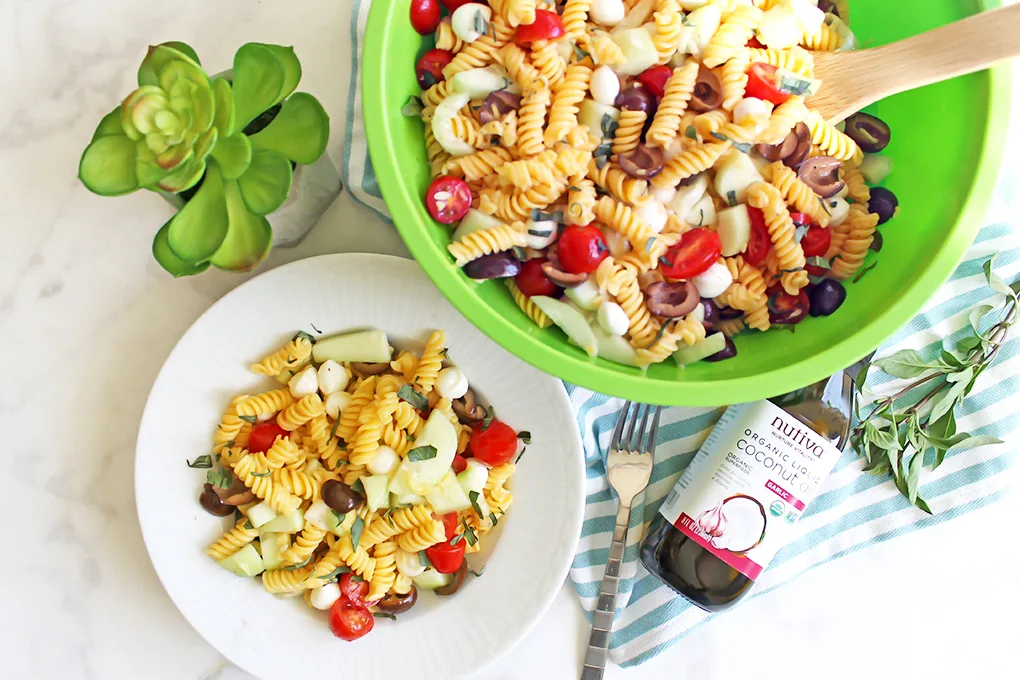 All great Greek pasta salads include garlic, basil, Mozzarella, olives, oil, and a beautiful pasta noodle.


This Greek Summer Pasta Salad happens to include all of those pieces and more, and it combines the garlic and oil into one with the Nutiva Organic Liquid Coconut Oil with Garlic.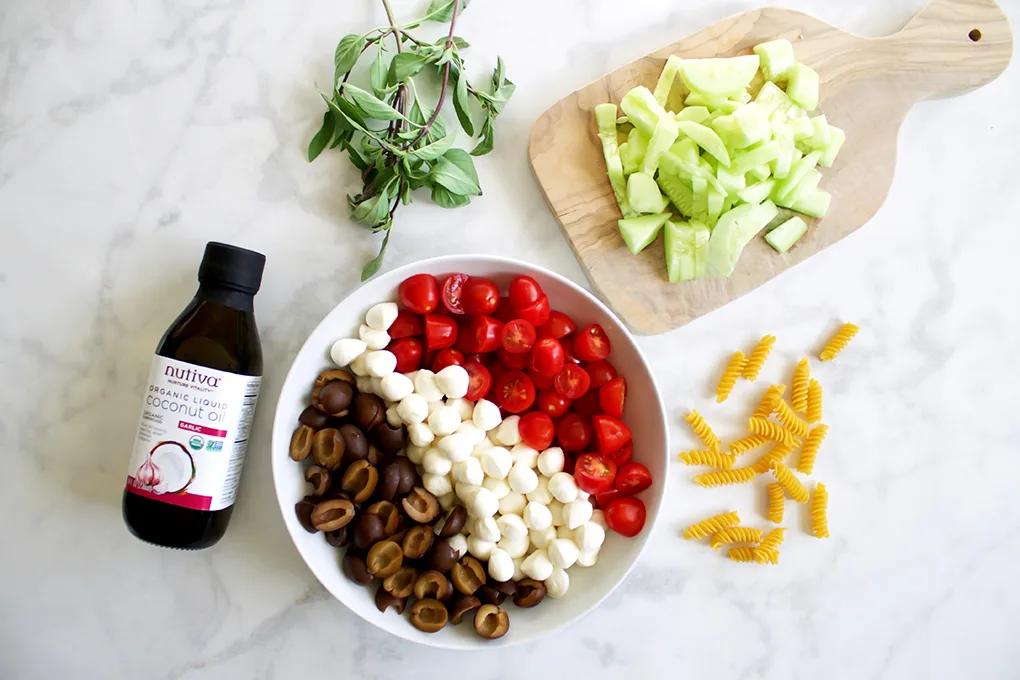 Enjoyed as a main dish or side, this pasta salad is sure to leave you feeling full and happy!
Greek Summer Pasta Salad
Click HERE to save this post for later.

Looking for more great summer recipe ideas? Start with our Strawberry Pina Colada Smoothie, Hempseed Hummus, and Strawberry Rose Crepes. Then click HERE to grab even more of them. For more ways to use Liquid Coconut Oil click HERE, and for more ways to use the Liquid Coconut Oil with Garlic click HERE.