ingredients
2 cups ice cream of choice (we used Luna & Larry's Organic Coconut Bliss)
1/4 cup peanut butter
1/4 cup Organic Hazelnut Spread
1 cup milk of choice (we use Califia Farms Coconut Almond Milk)
instructions
1. Place all ingredients in a blender and blend on high until completely mixed together.
2. Serve as is or top with our Vegan Whipped Cream, crushed Unreal Candies Peanut Butter Cups, and/or Hazelnut Spread.
Everyone loves a good Chocolate Peanut Butter Milkshake, but this one gives your basic version an upgrade.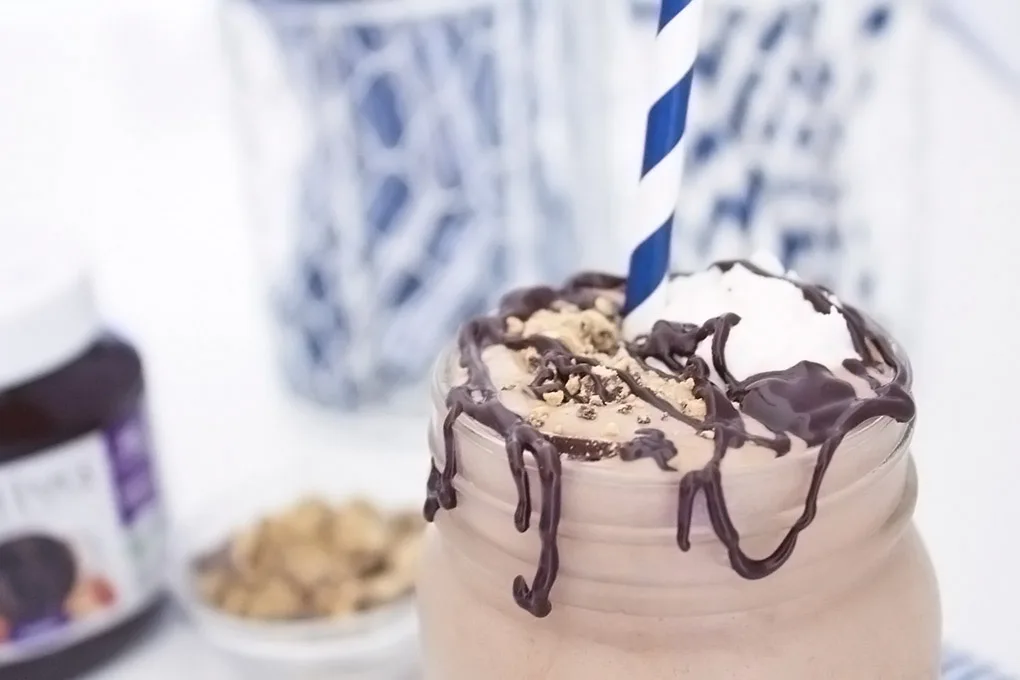 By now we all know that chocolate and peanut butter are the perfect pair, so naturally, we had to combine them with ice cream to create the ultimate milkshake!
What puts this Chocolate Peanut Butter Milkshake a notch above the rest is that we used ingredients like non-dairy ice cream combined with Nutiva Organic Chocolate Hazelnut Spread to create a Vegan base that simply can't be beaten.
What's even better is how we chose to top the delicious milkshake. We used our secret recipe for the best Vegan Whipped Cream you've ever had, drizzled more Chocolate Hazelnut Spread, and finally placed crushed peanut butter cups on top (choose a non-dairy one to make it 100% Vegan, if desired)!
This Chocolate Peanut Butter Milkshake will leave nothing to be desired.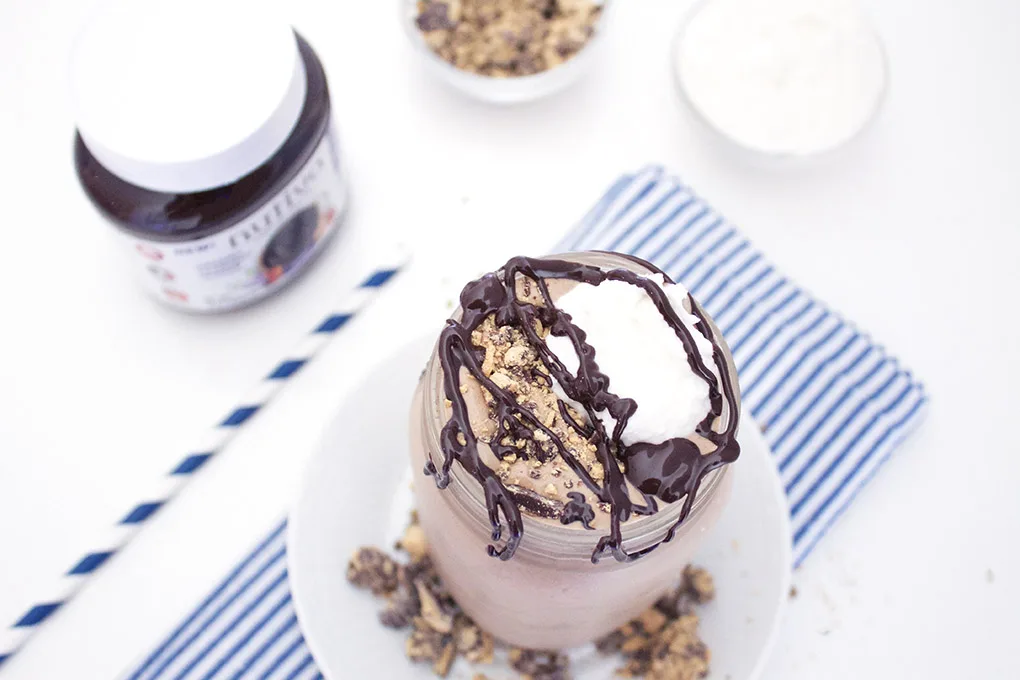 Grab your Paleo Portobello Pizza and enjoy with this perfect milkshake.
Chocolate Peanut Butter Milkshake
Click HERE to save this recipe for later.
Looking for another Vegan chocolate snack to pair with this Chocolate Peanut Butter Milkshake? How about a Chocolate Hazelnut Brownie or a basic Chocolate Chip Cookie?
Interested in more…..click HERE to download the full Chocolate Hazelnut Spread Recipe Guide for FREE!