A rich, cacao breakfast smoothie filled with cacao powder and nibs, chia seed and coconut milk, with an added boost of fresh mint. This smoothie recipe is gluten free, grain free, dairy free, soy free, vegan and Paleo.
ingredients
1 cup spinach (frozen)
2 tbsp. raw cacao nibs
2 tbsp. raw cacao powder
2 tbsp Organic Chia Seed
1.5 tbsp. fresh mint leaves (packed tight)
1 cup coconut milk, light or full fat
instructions
1. Gather and measure all ingredients.
2. Place all ingredients in a blender.
3. Blend on high until all ingredients have been completely blended together, forming your perfect smoothie consistency.
4. Pour mixture, and serve immediately.
It's Day 6 of our 7 Days of Smoothies Challenge.
In case you're just joining us now, Day 1: Cherry-Vanilla Hemp Smoothie, Day 2: Thick 'n Creamy Manna-Blueberry Smoothie, Day 3: Pina Colada Hemp Smoothie, Day 4: Coconut Strawberry-Mango Smoothie, Day 5: Blackberry-Citrus Rise 'n Shine Smoothie.
Today we are challenging you to a 'Chocolate Mint Chip Smoothie.'
We like to call this one, "dessert for breakfast" because the truth is that it's more of a dessert than smoothie. The addition of 100% raw cacao powder, transforms this smoothie into a thicker, creamier and fuller smoothie.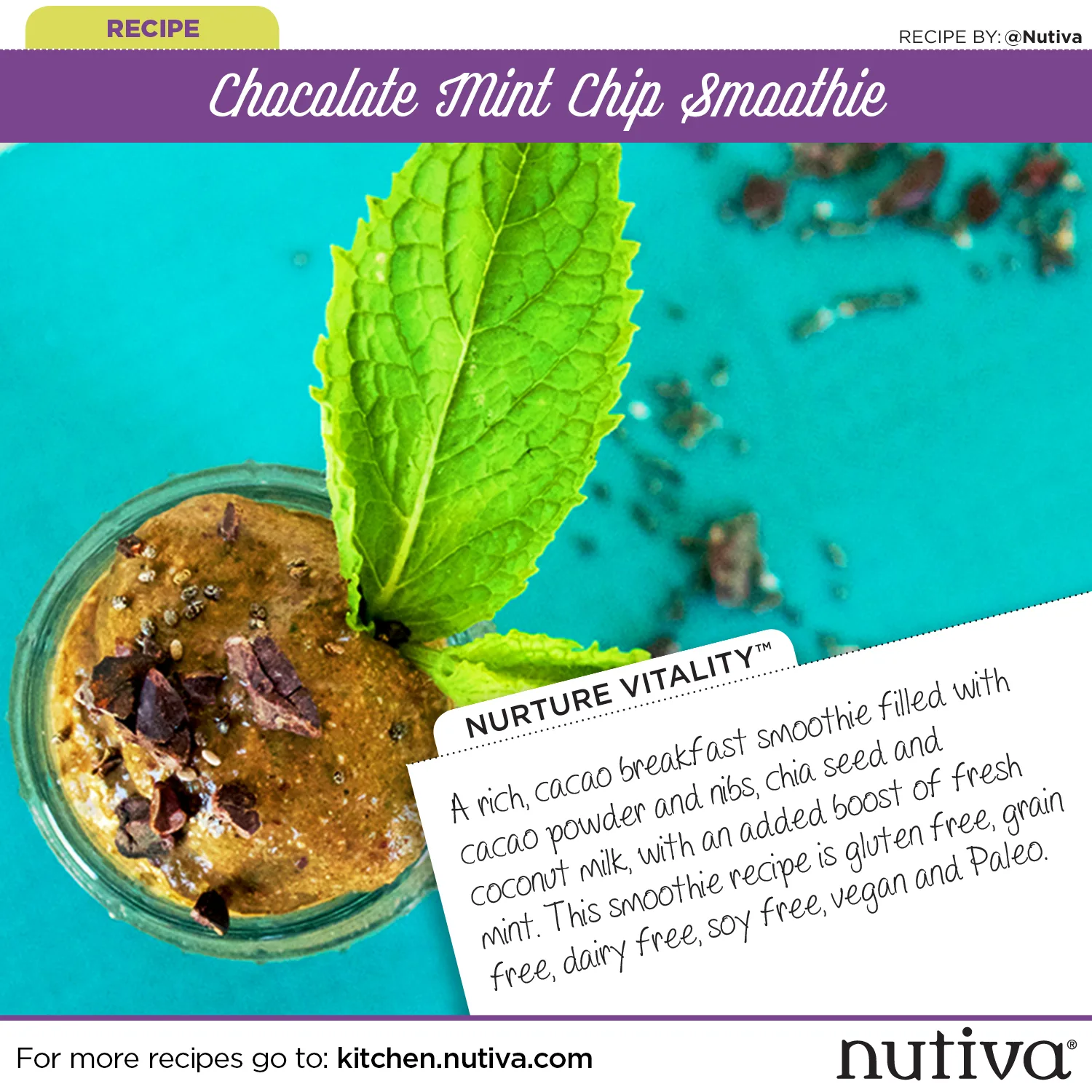 It's a nutritionally dense and powerful breakfast smoothie, since it contains: raw cacao nibs, raw cacao powder, chia seeds and spinach.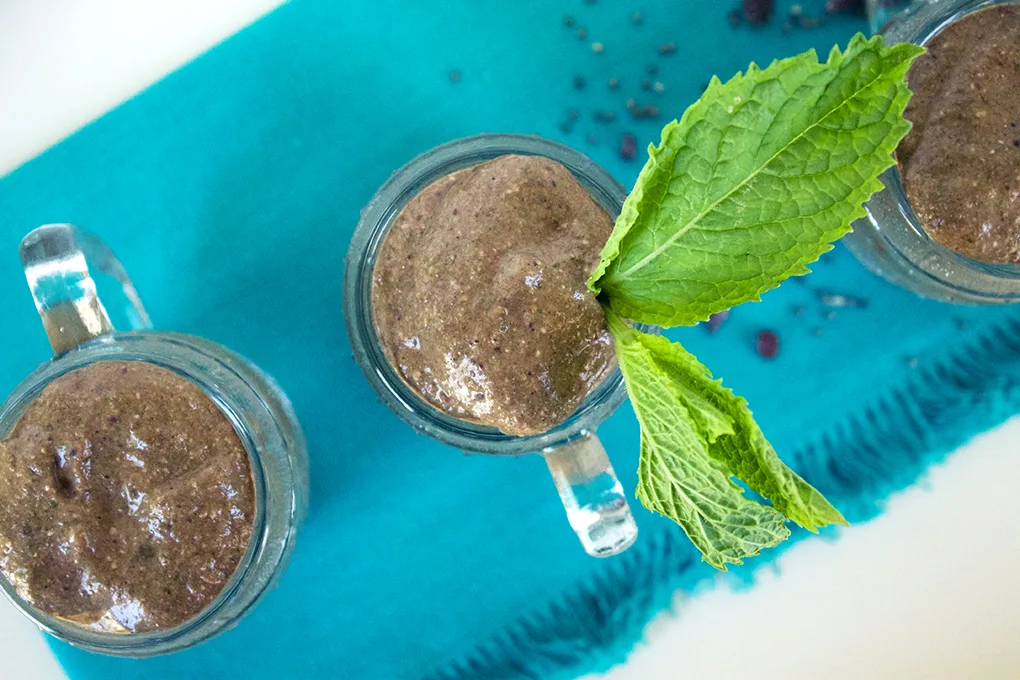 Bonus: you can serve this in cute little mugs or glasses for a morning brunch!
{Click HERE to share on Facebook. For even more smoothie inspiration, check out Super Smoothies}