Colorful and savory Buttery Quinoa Saute.
ingredients
        1 c. quinoa
        3 tablespoons Organic Coconut Oil with Butter Flavor
        1 lb. asparagus, ends trimmed, cut into fourths
        2 garlic cloves, minced
        1/2 cup baby cherry tomatoes, halved
        1/2 c. fresh or frozen shelled edamame, thawed
        Scallions, sliced, as desired
        Salt, as desired
        Pepper, as desired
instructions
1. Make quinoa according to package. Set aside.
2. In a medium cast iron skillet, place Buttery Coconut Oil and garlic on medium until fragrant.
3. Add asparagus and saute for about 3 minutes.
4. Add edamame and sauce for another 1-2 minutes.
5. Add tomatoes and quinoa, and saute (stirring frequently) for 3-4 minutes.
6. Remove from heat and serve.
Does a Buttery Quinoa Saute sound as good to you as it did to us?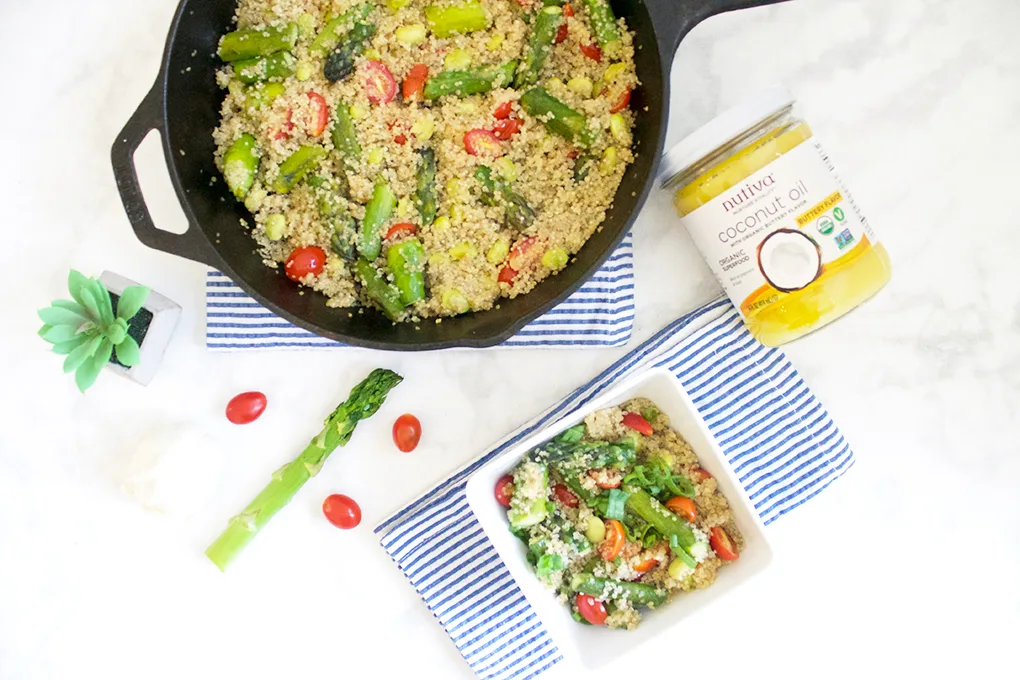 Here are the ingredients you'll need. (Click HERE to save them for later.)


We wanted an all-in-one meal, complete with quinoa, vegetables, protein, and of course that savory buttery flavor so we came up with this Buttery Quinoa Saute.
Once you make the quinoa, all you need is a cast iron pan to toss all ingredients into.

Saute it together, and then enjoy the flavor mixed with beautiful presentation.
And by the way, of course the buttery flavor is purely vegan!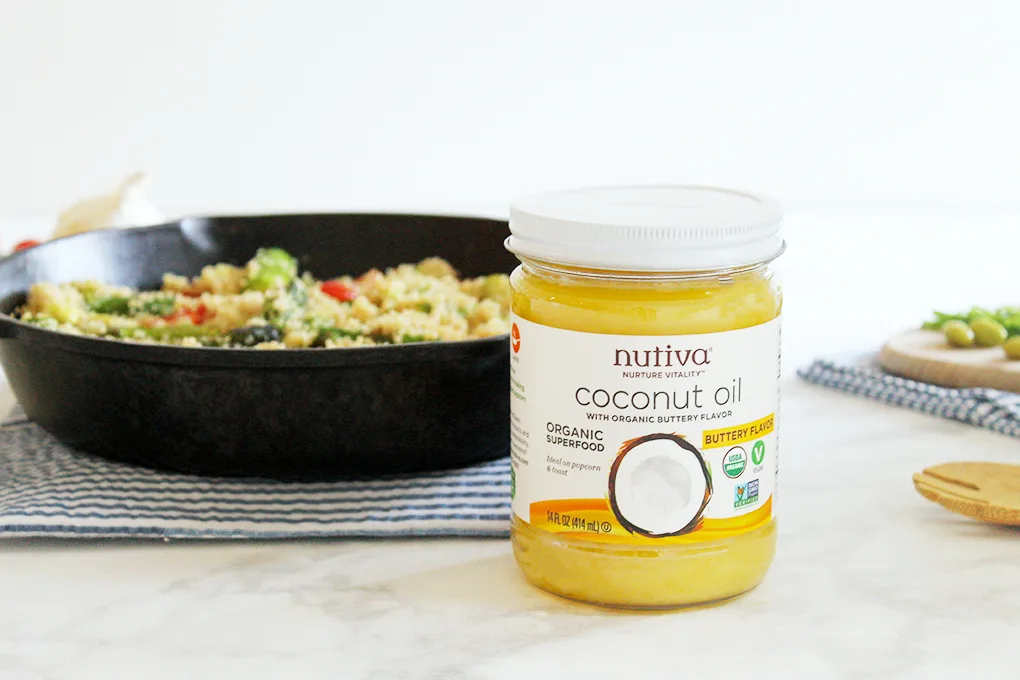 Click HERE to save for later.

Let us know in the comments below if you give this dish a try!