ingredients
Bread
¾ cup sprouted spelt flour
½ cup Organic Coconut Flour
½ cup almond flour
1 ½ tsp baking powder
¼ tsp sea salt
2 eggs
½ cup cashew milk
½ cup + 1 Tbsp (for berry mix) organic coconut sugar
1 Tbsp honey
3 packets Monk Fruit In the Raw
1 ½ tsp vanilla extract
½ cup Organic Virgin Coconut Oil
9.5 oz freshly picked blackberries
2 tsp cinnamon, divided
Glaze
3 packets Monk Fruit In the Raw
½ tsp vanilla extract
instructions
Our Blackberry Fritter Bread is a delicious way to complement your morning coffee.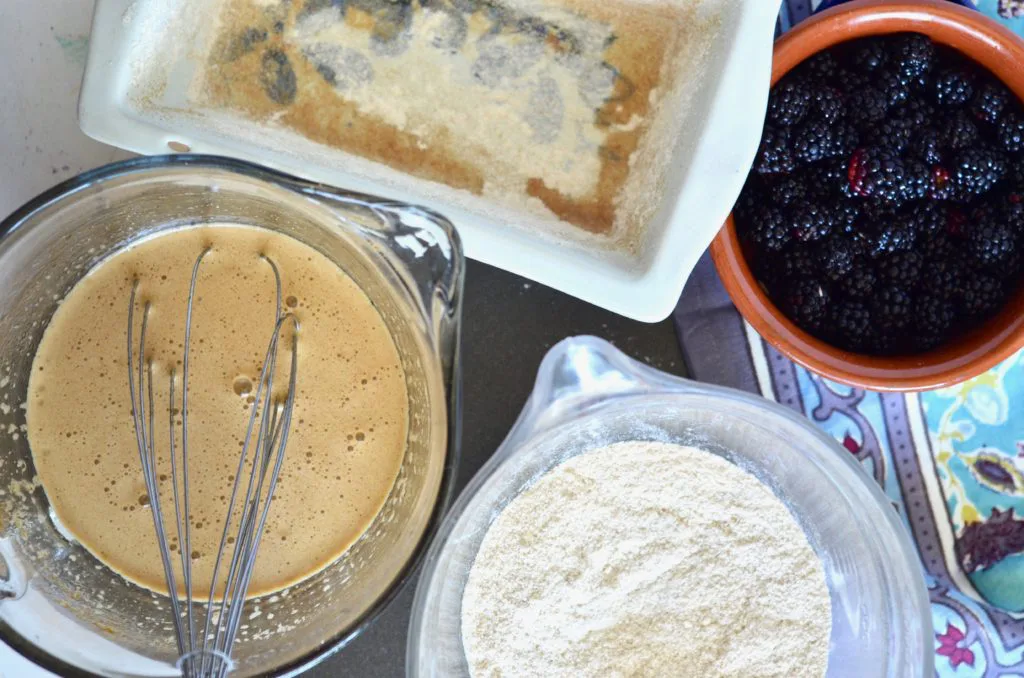 This dessert bread uses wholesome ingredients like coconut flour, cashew milk, coconut oil, eggs, and Coconut Manna.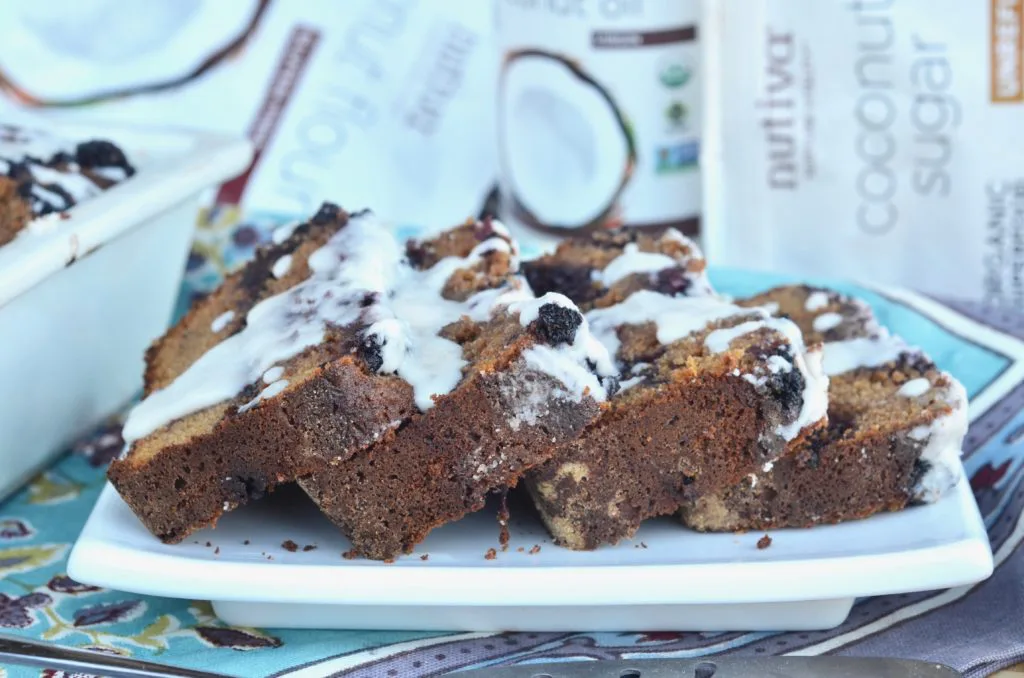 It is a recipe that can be enjoyed for a fancy weekend brunch or an everyday indulgence before heading off to school.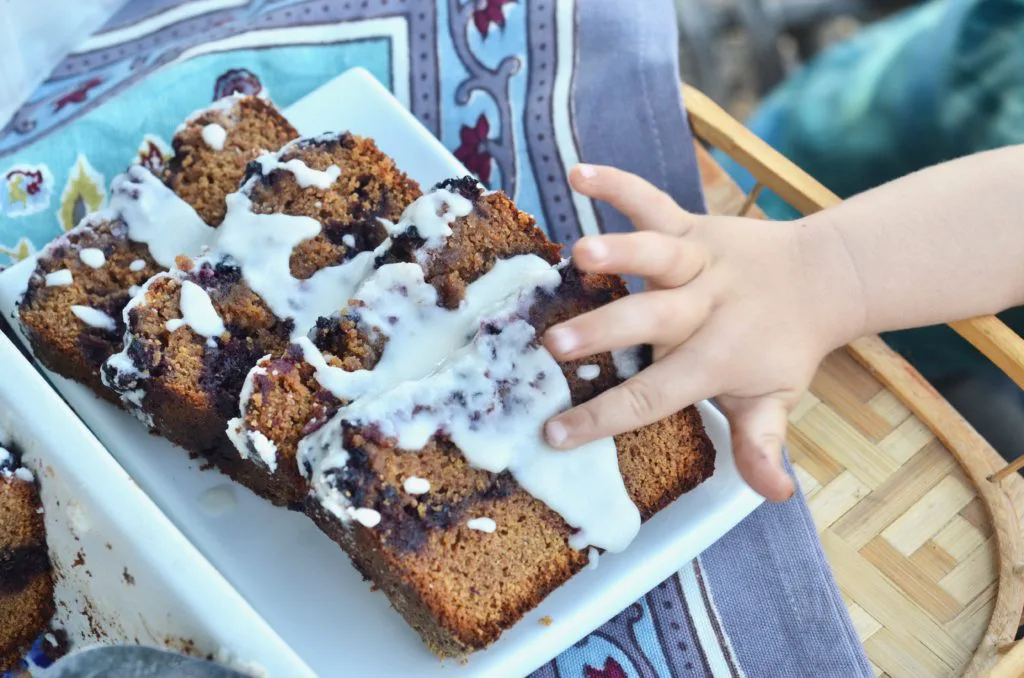 Blackberry Fritter Bread
Click HERE to save this recipe for later.

Interested in a great coffee recipe to accompany the Blackberry Fritter Bread? Try an Iced MCT Oil Coffee, regular MCT Oil Coffee, Mayan Spiced Chocolate Power Coffee, or Buttery Coconut Oil Coffee.